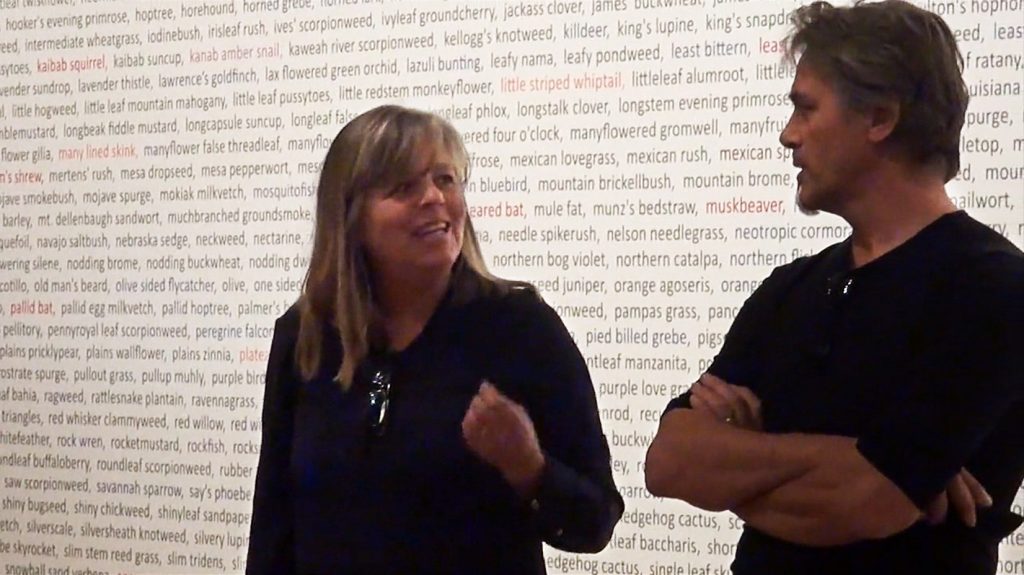 Bryndís Snæbjörnsdóttir & Mark Wilson have collaborated in their Practice for the last 20 years. They conduct their international, interdisciplinary and collaborative practice from bases in the north of England and Iceland. With a strong research grounding, their often socially-engaged projects explore contemporary relationships between human and non-human animals in the contexts of history, culture and the environment. The work is installation-based, using sculptural elements, objects, text, photography, video and drawing.
 Their practice addresses the flawed, colonial/capitalist Western world-view, which historically, has informed an aggressively anthropocentric approach to environment. By examining specific human and non-human animal interfaces, they question long-established constructs including those of 'nature', the 'wild' and 'landscape'. The duo acknowledges and often adopts methods and procedures more normally associated with other disciplinary fields and by leaving such methodological appropriations visible to their audience, invite readings and resonances from their work, to flow back into those areas of specialist knowledge.
Underpinning much of what they do are issues of psychological and physical displacement or realignment in relation to land and environment and the effect of these positions on cultural perspectives. Their artworks have been exhibited throughout the UK and internationally. They are frequent speakers at international conferences on issues related to their practice. Their work has been widely discussed in texts across many disciplinary fields and regularly cited as being contributive to knowledge in the expanded field of art and research-based practice.
Bryndís Snæbjörnsdóttir (PhD) is Professor and MA programme director at the Iceland Academy of the Arts
Mark Wilson (PhD) is Professor in Fine Art and Course leader in MA Contemporary Fine Art at the University of Cumbria, Institute of the Arts, UK
Snæbjörnsdóttir Wilson are 2015-20 Polar Lab Artists-in-Residence with the Anchorage Museum, Alaska, USA, leading to the forthcoming solo exhibition
Snæbjörnsdóttir Wilson are 2016-19 Artists-in-Residence at  the David Winton Bell Gallery, Brown University, Providence, USA, leading to the forthcoming solo exhibition